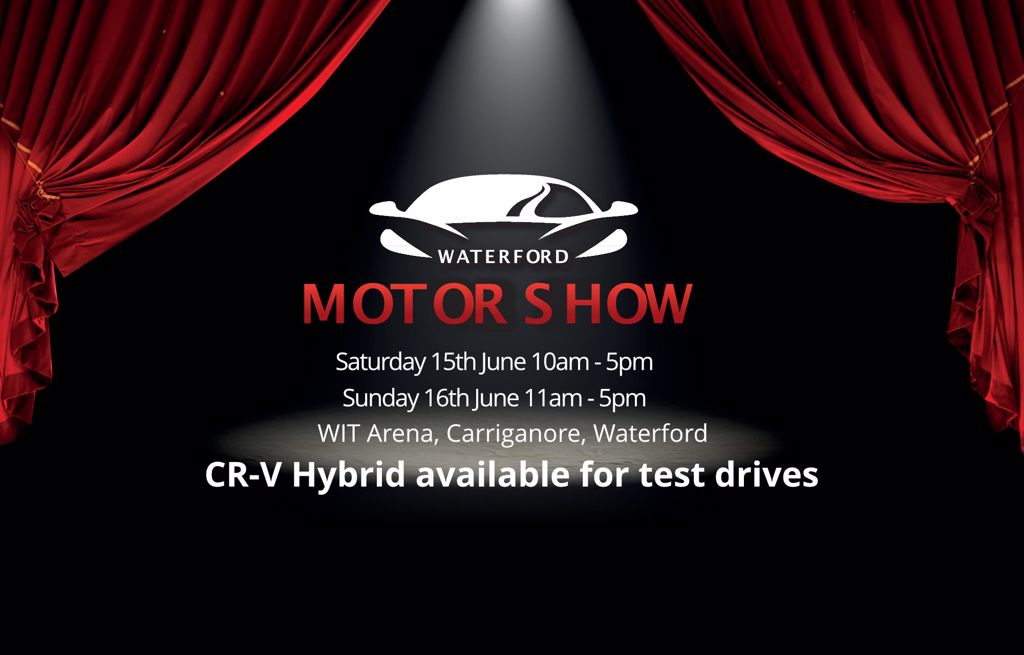 We'll be at Waterford Motor Show 2019
We'll be at the Waterford Motor Show on Saturday 15th and Sunday 16th June at WIT Arena, Carriganore, Waterford.
We will have the latest models from the 2019 Honda range including the CR-V Hybrid, which will be available for test drives both days.
Don't forget to take advantage of the current Civic Diesel offer which includes choosing one of the following five options: €3,000 Guaranteed Minimum Trade-In Value, or; 1 Year Road Tax and Platinum Service Plan, or; €1,000 Deposit Contribution, or; Upgrade to 9 Speed Automatic, or; 3.9% APR/PCP.
We look forward to seeing you at the new Waterford Motor Show in WIT Arena, Carriganore please contact us on 051 337 999 to book your exclusive test drive of the CR-V Hybrid in advance.
For full terms & conditions of the Civic Diesel offer, please refer here.
News