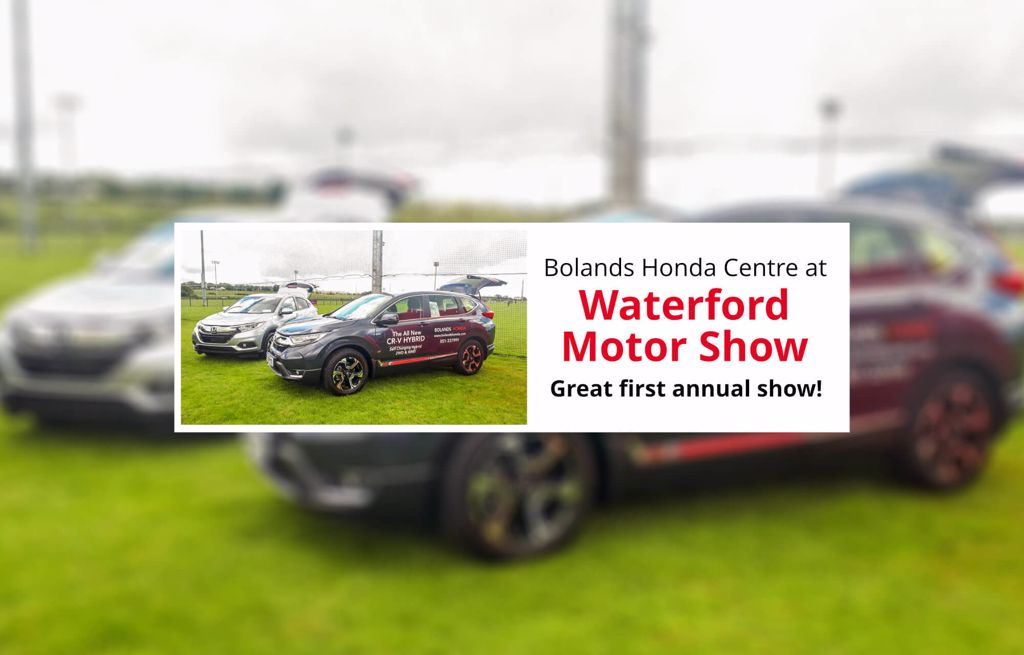 Waterford Motor Show 2019 Round Up
We were at the first annual Waterford Motor Show on Saturday 15th and Sunday 16th June held at the WIT Arena, Carriganore.
It was a great first show created by Waterford News & Star with hundred of cars on show. We had the latest 192 Honda models available including the CR-V Hybrid, Civic 5DR Hatchback and 4DR Sedan.
Don't forget it's not too late to get your 192 Honda ordered or purchased check out our offers or contact our Sales Executives today on 051 337 999 to find out how you could be driving a Honda for 192.
News