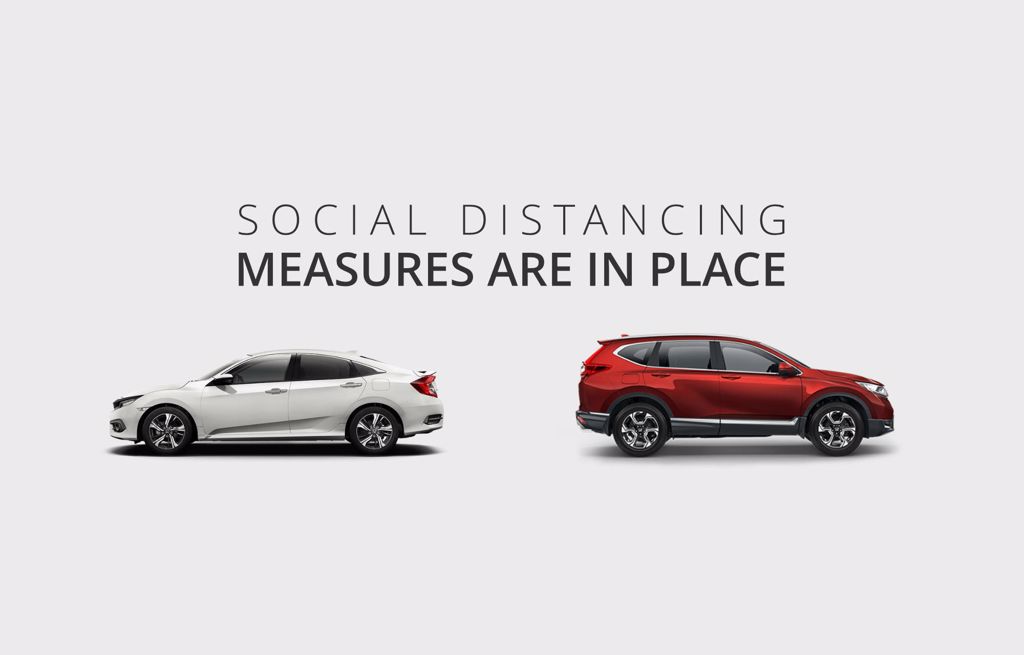 Social Distancing Measures At Our Dealership
Here at Bolands Honda Centre, we take the health and safety of both our customers and staff very seriously. Since reopening we have added extra safety measures in place across all departments to ensure the safety of all parties.
In addition, to keep the number of customers in the showroom to a manageable number, we urge you to book an appointment before visiting us or call us on 051 337 999 to book.
Take a look at the following changes and what to expect when you visit our showroom:



We will not shake hands with anyone, instead we will greet you with a big smile






We will use disposable gloves when operating any vehicle






All parts of the vehicle exposed to touch will be disinfected with specialised cleaning products




We implemented procedures for regular hand disinfection






We offer vehicle sanitisation service for your car interior prior to collection




Our showroom is still available online from the comfort of your home
For more information on our safety measures or if you would like to book an appointment to visit us, please call 051 337 999, email [email protected] or use the red button below to book your appointment.
News